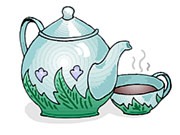 Questions from sulfur customer: Why take sulfur with 2 oz of hot water? Is the follow-up glass of water to be taken right after taking sulfur or after some time? If so, then why not take sulfur in 12 oz of hot water right away?
The reason for heating the water is to remove as much chlorine that may be present, particularly if your water comes from the tap supplied by your local municipality. The presence of chlorine inhibits your body's ability to take in and absorb sulfur. If you have access to room temperature water that's either purified or distilled, then you can dissolve your sulfur in that source and not have to heat your water.
Organic sulfur has a bitter taste that takes a few days to get used to. This is why I suggest adding a full or half teaspoon of apple cider vinegar or your favorite sweetener into the liquid mixture before drinking it. As an alternative, you can also dissolve the sulfur in other flavored beverages such as tea or fruit juice.
While I foresee no harm taking sulfur all at once using 12 oz of hot water, I prefer limiting my bitter-tasting drink to just 2 oz that I follow up with 10 oz of fresh, clean water (or my favorite beverage) that I drink afterward at a rate that feels natural to me. In other words, I don't feel a need to gulp down 10 oz of water immediately. I can consume it over a short amount of time.
Send your organic sulfur questions by filling out the form on the Contact Us page.
Why it's necessary to dissolve organic sulfur in hot water
Organic Sulfur For Health
Average rating:
0 reviews